Merchant A-Z
InlineSkates.net (1 to 10 of 48)
---
--- Whether you're playing drop-in or a pick-up game in the street make sure your rocking the Alkali RPD Lite+ Roller Hockey Skates. They are built with the same feel and design in mind as the top-of-the-line Alkali skates.Alkali uses a lightweight quarter...
---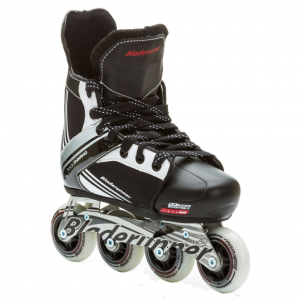 The Bladerunner Dynamo Kids Adjustable Inline Skates are a must have for the beginning player. These skates have ideal features and benefits that are all rolled into on to make this a must have skate. The Dynamo is adjustable by up to four sizes so...
---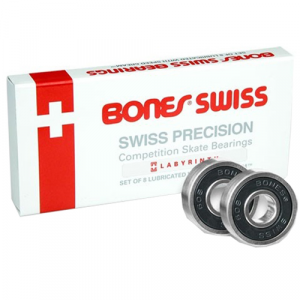 Bones Ceramics Labyrinth Bearings are simply the best. Not suited well for beginner skaters, professionals and intermediates alike swear by these bearings and why? These bearings are strong, fast, smooth and durable - everything you could ever ask from...
---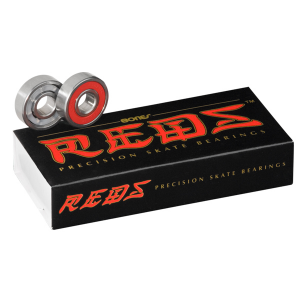 Bones Redz Skate Bearings, a precision bearing, feature an outstanding roll with steel ball bearings, mirror-like finishes and a removable nylon ball retainer. Model Year: 2014, Product ID: 210079, Model Number: CB 7MM
---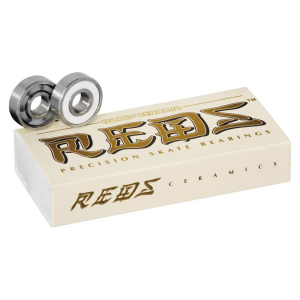 The story of Ceramic Super Redz is simple. Take the superior steels used in the Super Redz bearings and swap the steel balls for grade 5, silicone nitrade, hot isostatically pressed ceramic balls and you have Bones Ceramic Super Redz. These bearings are...
---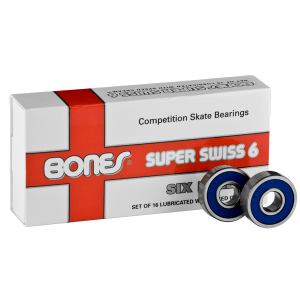 The Bones Super Swiss 6 Ball bearings design features six larger diameter balls instead of the seven balls used in most 608 bearings. The advantage of this design is higher speed, faster acceleration, greater strength and durability. These bearings feature...
---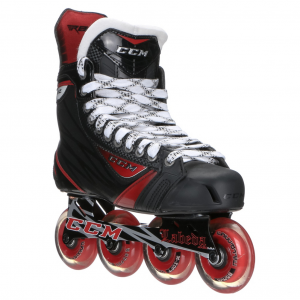 The CCM RBZ 80 SR Inline Hockey Skates offers an excellent balance of performance and value due to the Sublimated Tech Mesh quarter package, heavy duty microfiber liner and Labeda Millennium Gripper X-Soft indoor wheels, all of which enhance your skate....
---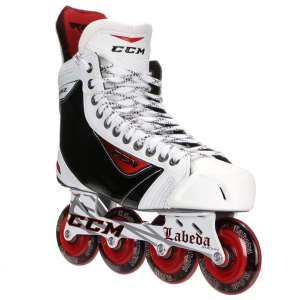 If you're looking for that elite pair of inline skates that boast performance and speed so you can get to the puck before the enemy then the CCM RBZ90 SR Inline Hockey Skates are the ones you'll want on your feet. Built with a reinforced Vectorwear Surlyn...
---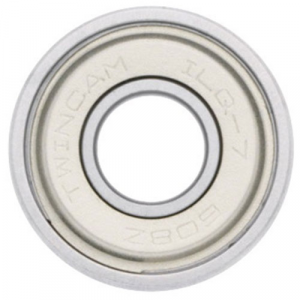 The K2 ILQ-7 bearings have been designed with inline skating in mind. The ILQ-7 is a classic inline skate bearing that has a 608 standard hub and will allow you to skate just a little bit faster than you are used to. 16 pack, For 8 wheels, Standard...
---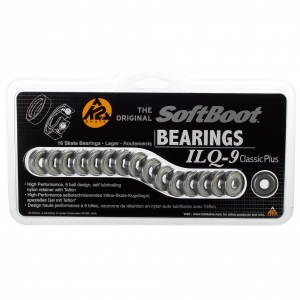 The K2 ILQ-9 classic bearings are top of the line. These bearings are designed specifically with inline skating in mind and will give you the ability to skate faster than ever before. Special ILQ TWINCAM speed bearings, Comes in a pack of 16, For...
---