Merchant A-Z
InlineSkates.net (11 to 20 of 48)
---
---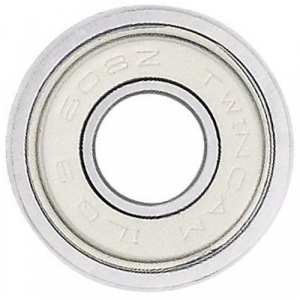 The K2 ILQ-9 Pro Bearings were designed specifically with inline skating in mind. Like the ILQ-9 classic bearings the Pro bearings feature the same super fast speed without the extra weight of two bearing shields. Special ILQ TWINCAM Speed Bearings,...
---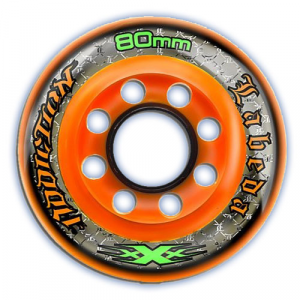 The first wheel of its kind, faster with a hard wheel that has unbelievable wear and grip on plastic tile surfaces with ease. These Addiction XXX 225 Indoor Hockey Skate Wheels have a harder outer skin for superior wear and roll, a hard center disc for...
--- The Labeda Dynasty III , AKA D3, wheel features a new Dynasty core and uses a more advanced urethane. The Dynasty Core offers more flex allowing the wheel to flatten in turns, widening its surface area, providing maximum gripping power. The Dynasty...
---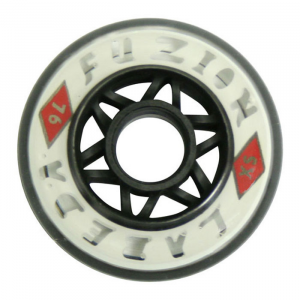 Labeda-Fuzion has a very unique feel and is unlike any other Labeda wheel to date. The wheels fuses together two very distinct and unique urethanes creating one incredible ride. It starts with a large, hard urethane disc that provides a very thin, hard...
--- Are you sick of burning through your quiver of wheels? Labeda created this Gripper Asphalt Inline Hockey Skate Wheel that is made from abrasion resistant endurance urethane for unparalleled outdoor wear with a great grip for your outdoor skating needs....
---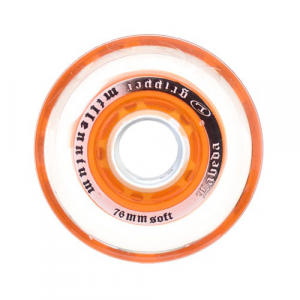 Born for a love of skating with superior engineering and development. Labeda wheels are well known, with 30 plus years of experience creating and developing high quality wheels with the commitment to all that want a smooth ride. The new urethane dual...
---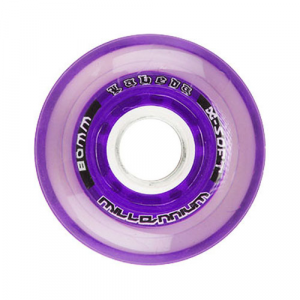 The Labeda Gripper Millennium is the benchmark wheel by which all others are judged. The Gripper Millennium is the original dual durometer wheel and combines Labeda's highest, hardest rebound urethane core with their uniquely formulated ice grip formula...
---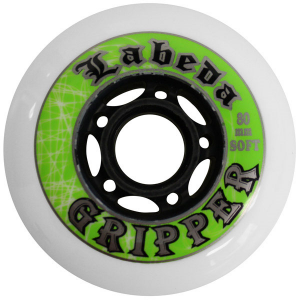 The name that began a legacy... The first wheel to bring flex technology to the forefront of roller hockey. Its smaller core design allows the outer urethane to flex, maximizing grip with its larger footprint. Compatible Bearing: 608 Standard, Skate...
--- When it comes to winning there is only one choice, Labeda. These Labeda Shooter Inline Hockey Skate Wheels will perform on a variety of surfaces for indoor and outdoor uses. Ideal for the court or the concrete. The long lasting materials will last through...
--- The Red Star MX GT 4 Pack of wheels are made with proven urethane five-star technology so you know you are getting the best. They have a Glu-thane additive for superior grip as well as a Dura-thane additive for a better wear. The 74A Durometer is relatively...
---