Merchant A-Z
InlineSkates.net (41 to 48 of 48)
---
---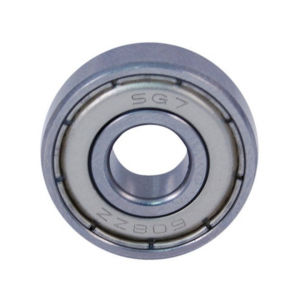 The Rollerblade SG7 Skate Bearings will help performance whether you're a recreational skater, fitness skater or both. They're very durable and will give you a smooth and clean roll. 16 Pack, Product ID: 375626, GTIN: 8033311863219, Model Number: 06091200...
---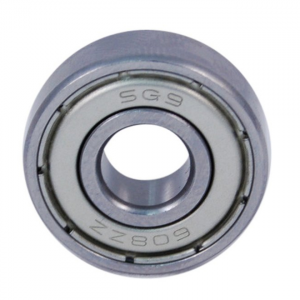 The Rollerblade SG9 Skate Bearings was made for the aggressive skater made of high-grade chrome steel to ensure they are speedy and durable. If you're looking to ride fast then these are the bearings for you. 16 Pack, Model Year: 2016, Product ID:...
---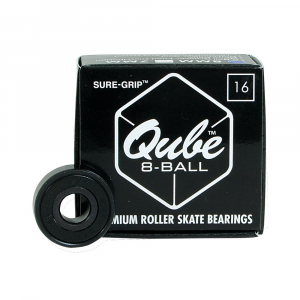 The QUBE 8-Ball bearings, a premium skate bearing which has been designed especially for roller skating, has 8 balls instead of the traditional 7 which gives you more lateral load capabilities while turning, and when combined with a deeper groove, you...
---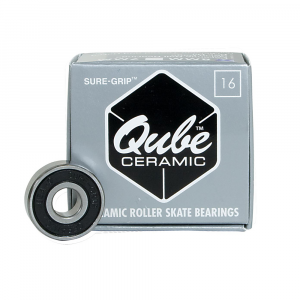 The QUBE Ceramic bearing uses ceramic ball technology, the best bearings in the world use this same technology. Ceramic material can take more heat than convention steel, making them last longer and perform better under harsh conditions. This bearing...
---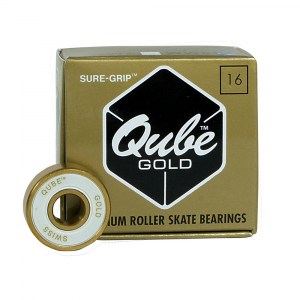 Sure-Grip's QUBE Gold Swiss Skate Bearings are engineered with QUBE technology which in lamens terms breaks down to mean - Quality Utilizing Better Equipment. Designed using advanced 3D modeling techniques, Sure-Grip's QUBE Gold Swiss bearings are crafted...
---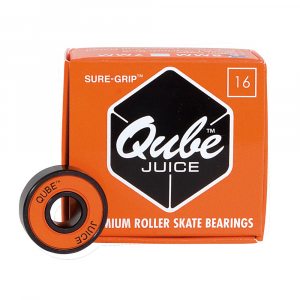 Sure-Grip's QUBE Juice bearing was the first bearing to use QUBE 3D technology. Sure-Grip is absolutely confident that the QUBE Juice will not only make you roll faster but that it won't break your bank account, either. Skaters from around the country...
---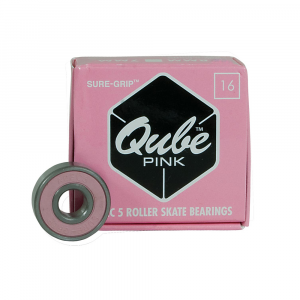 Sure-Grip's QUBE Pink bearing is a special bearing, a solid ABEC 5 rated bearing. This is a bearing that was designed to help fight against breast cancer. Proceeds from this product go directly to the American Breast Cancer Foundation. An ABEC 5 bearing,...
---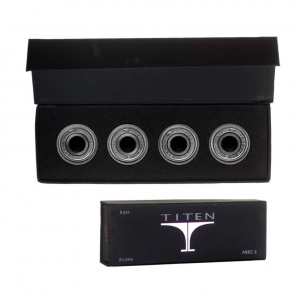 The Titen Silhan Bearings are ABEC 5 high speed, high performance bearings that are made up of super hard carbon steel and have been specifically designed to handle the biggest gaps and will still maintain their high performance after months of riding...
---