K2 ILQ-7 Skate Bearings 2016
The K2 ILQ-7 bearings have been designed with inline skating in mind. The ILQ-7 is a classic inline skate bearing that has a 608 standard hub and will allow you to skate just a little bit faster than you are used to. 16 pack, For 8 wheels, Standard 608 hub, GTIN: 0714636750283, Model Number: I11912110, Shipping Restriction: This item is not available for shipment outside of the United States., Product ID: 212107, Model Year: 2016
---
Related Products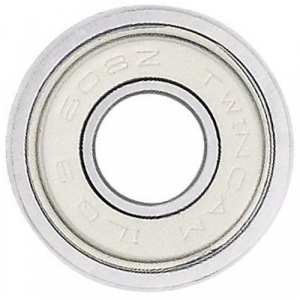 The K2 ILQ-9 Pro Bearings were designed specifically with inline skating in mind. Like the ILQ-9 classic bearings the Pro bearings feature the same super fast speed without the extra weight of two bearing shields. Special ILQ TWINCAM Speed Bearings,...
---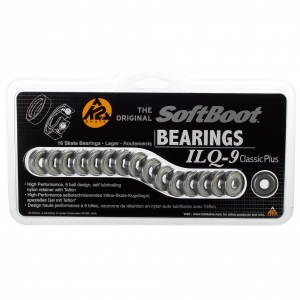 The K2 ILQ-9 classic bearings are top of the line. These bearings are designed specifically with inline skating in mind and will give you the ability to skate faster than ever before. Special ILQ TWINCAM speed bearings, Comes in a pack of 16, For...
---
Twister 231 is the perfect do everything skate designed with a female specific last providing superior control. Iconic Rollerblade molded shell which provides power durability and maximum control perfect for workouts. Molded and vented ladies shell with...
---
Traditional lacing system. Free 243 Frame. Wheel Bearings: 80mm 85a/ILQ-7 bearings. Aggressive Cuff, shock absorbing footbed. Glow-in-the-dark accents.
---